Official online shop for Rik Lee
Rik Lee online shop selling fine art prints, t-shirts, colouring books, enamel pins, stickers and assorted Rik Lee merchandise.
Commission A Portrait!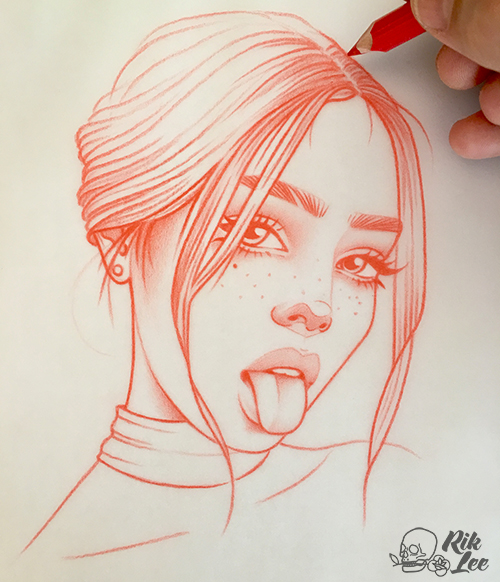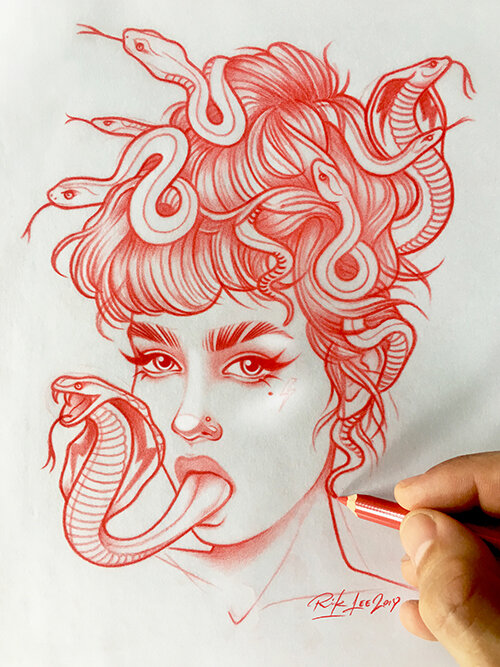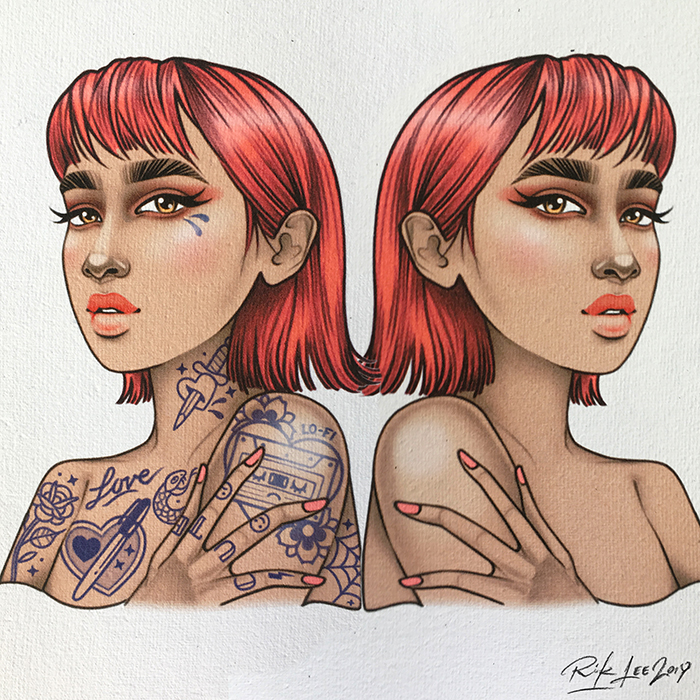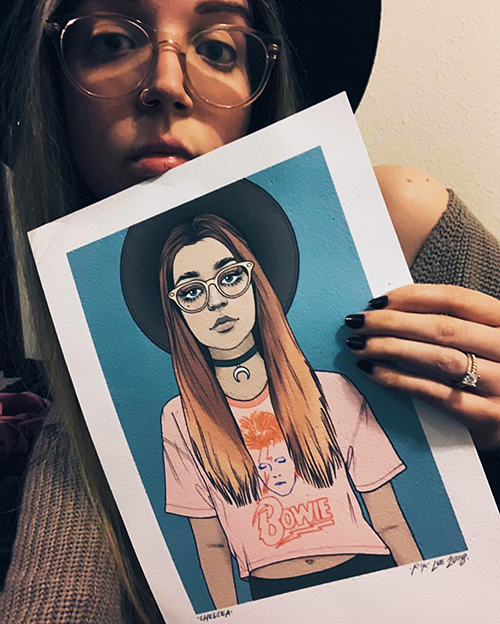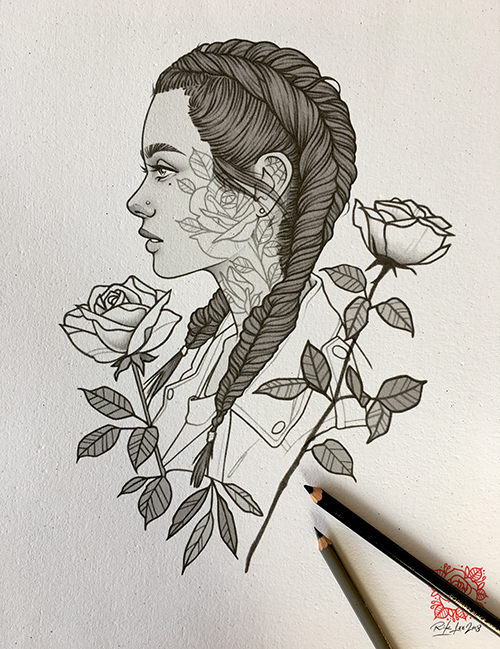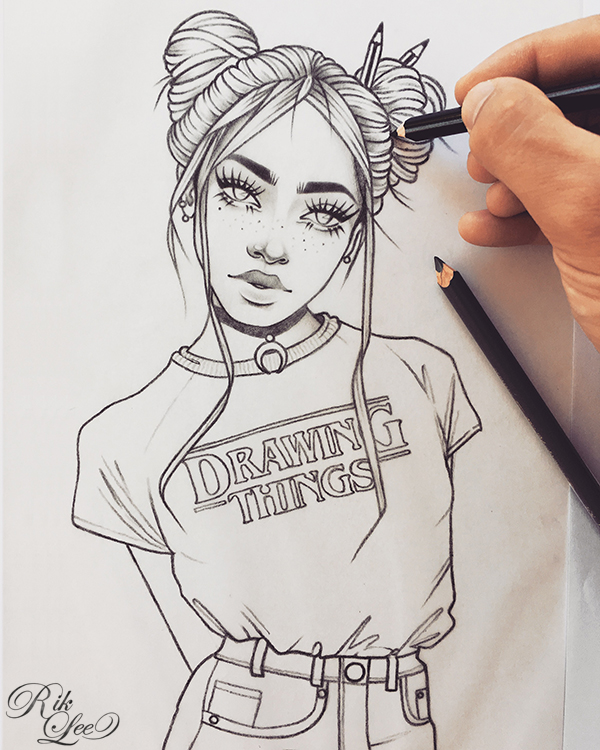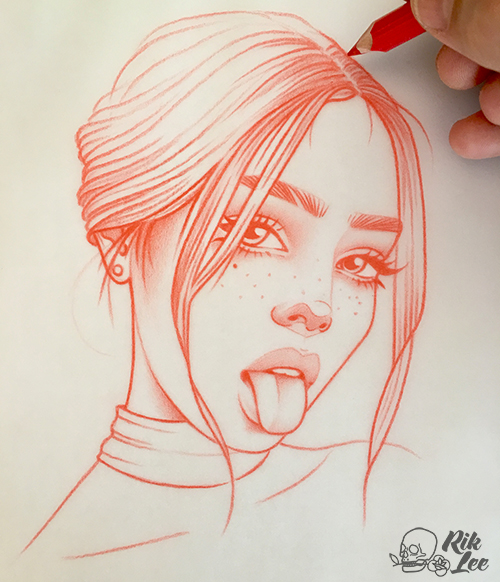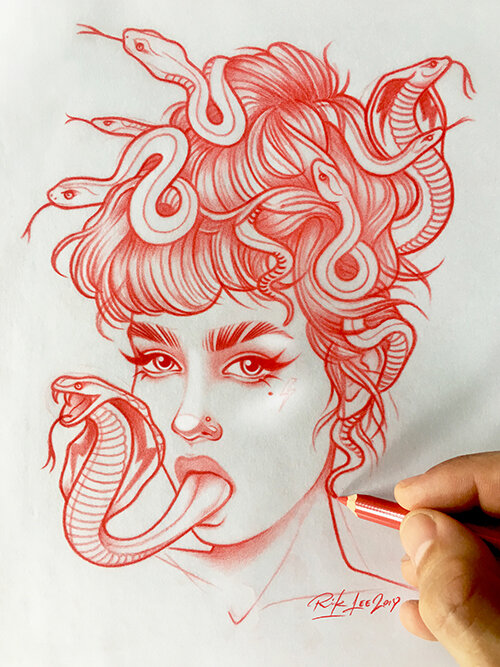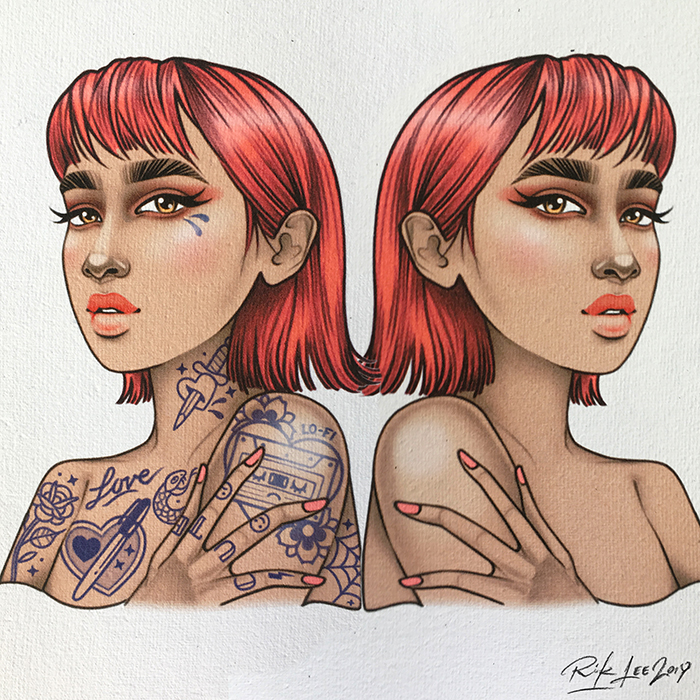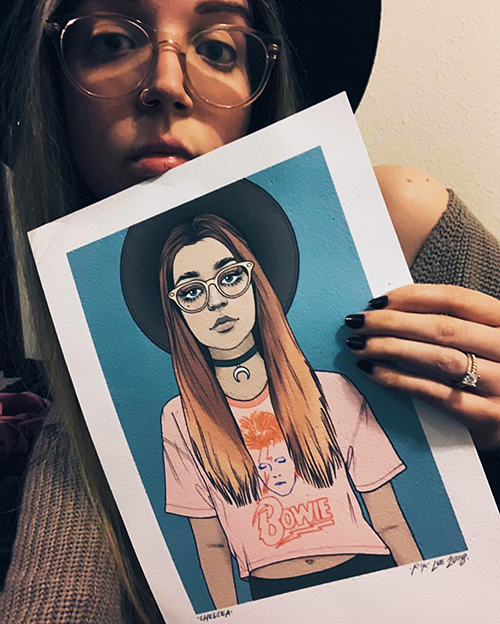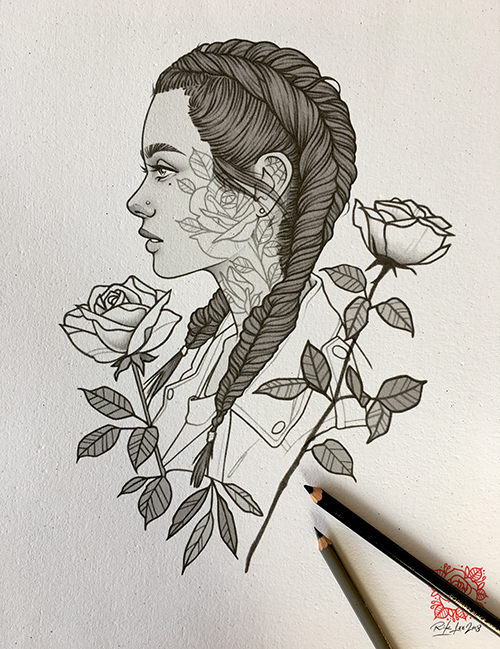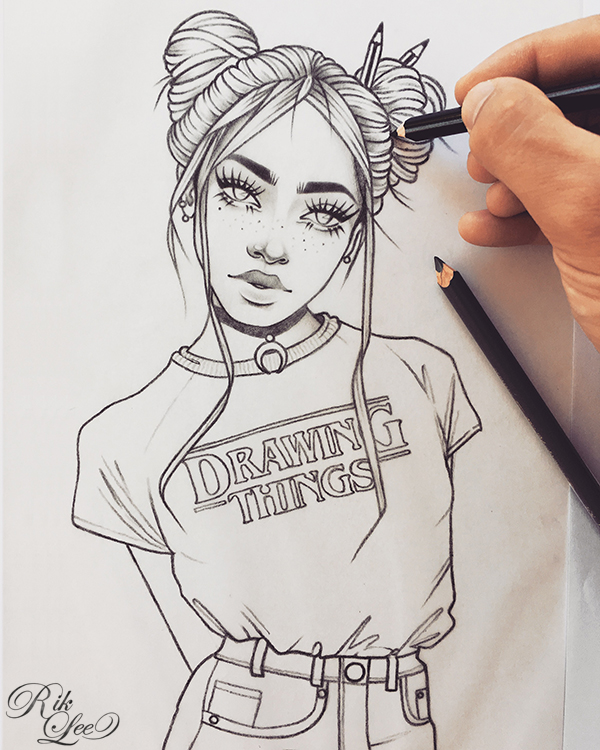 Commission A Portrait!
Let me, draw you!
For the first time ever, I'm open to portrait commissions.
Want me to draw you? Your friend or family member? It's simple. Here's how it works:
Decide which format you'd like to receive the portrait.
A one of a kind, fine art piece on archival, textured paper.
Available in either oversize A3 (320mm X 460mm) or A4 (210mm X 300mm). Each piece is numbered 1 / 1, stamped and signed. A unique, beautiful print to be framed and cherished.
A high resolution digital file
A 300dpi, premium quality scan of the original pencil illustration. I'll email your signed, digital portrait directly to you. It's high resolution, so perfect for printing to paper or canvas, on a t-shirt and of course to use across any digital / online format you choose - your Instagram, Facebook, Youtube, website, blog anywhere! All of them! It's yours - do as you please :)
Couples Portrait
Want me to draw you with your boyfriend, girlfriend, best friend, daughter, son, dog, cat…. (you get the idea). Select the Couples Portrait option (available in both fine art or digital formats) and I'll draw you with someone you love.
Full Colour Portrait
Any of the above options, and in full colour.
Add An Accompanying Image
Any of above but incorporating another image. For example, a full colour portrait of yourself with a rose. In which case, you added a rose. You could add a butterfly, a car, a slice of pizza, a skull… You get the idea.
Let's talk about your portrait.
I'll email you after the purchase is made to discuss the drawing.
I'll need 3 - 5 favorite photographs of the person I'm drawing for reference. You can email me these or send me an Instagram link (Please ensure it's a public profile)
Allow a few hours for me to email you after the purchase is made and ensure you enter a valid, current email address.
Portraits are single colour unless the full colour portrait option is selected.
Everyone welcome!
I'll draw anyone. Gender, race, age - it does not matter. You are all beautiful - let's celebrate that!
Please note
I can only take on a limited number of portraits per week. First come, first drawn.
If the product is "sold out" that simply means, I have no more time for portraits available at that moment. I'll list the product as available again as soon as my time frees up. So keep checking my website. Alternatively, email me through the contact section of my site to get on the waiting list and ensure you get drawn ASAP.
If you have any questions, please do not hesitate to email me through the contact section of my site.
I hope to draw you soon!
Rik
Price List:
1. One colour portrait - digital file - $135
2. One colour portrait - 1 of 1, fine art piece - A4 size - $145
3. One colour portrait - 1 of 1, fine art piece - A3 oversize - $155
4. Full colour portrait - digital file - $185
5. Full colour portrait - 1 of 1, fine art piece - A4 size - $195
6. Full colour portrait - 1 of 1, fine art piece - A3 oversize - $205
7. One colour couples portrait - digital file - $245
8. One colour couples portrait - 1, of 1, fine art piece - A4 size - $255
9. One colour couples portrait - 1, of 1, fine art piece - A3 oversize - $265
10. Full colour couples portrait - digital file - $295
11. Full colour couples portrait - 1, of 1, fine art piece - A4 size - $305
12. Full colour couples portrait - 1, of 1, fine art piece - A3 oversize - $315
13. One colour portrait with an additional image - digital file - $185
14. One colour portrait with an additional image - 1 of 1, fine art piece - A4 size - $195
15. One colour portrait with an additional image - 1 of 1, fine art piece - A3 oversize - $205
16. Full colour portrait with an additional image- digital file - $235
17. Full colour portrait with an additional image - 1 of 1, fine art piece - A4 size - $245
18. Full colour portrait with an additional image - 1 of 1, fine art piece - A3 oversize - $255
19. One colour couples portrait with an additional image - digital file - $295
20. One colour couples portrait with an additional image - 1 of 1, fine art piece - A4 size - $305
21. One colour couples portrait with an additional image - 1 of 1, fine art piece - A3 oversize - $315
22. Full colour couples portrait with an additional image- digital file - $345
23. Full colour couples portrait with an additional image - 1 of 1, fine art piece - A4 size - $355
24. Full colour couples portrait with an additional image - 1 of 1, fine art piece - A3 oversize - $365